Praiso Launches Enhanced Corporate Website and Customer App & Portal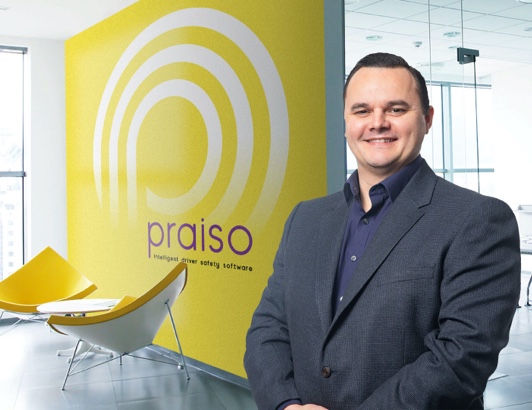 Praiso, developers of the most advanced driver behaviour feedback and coaching software platform, has enhanced its company website (www.praiso.com).  This new, improved web resource has been designed to assist navigation and provide more focussed details of the company's unique and award-winning driver coaching software.
Praiso continues to expand its customer base and the new and improved website is designed to provide even more information for customers.  In support of this, the company has also produced a brand new customer portal and mobile phone app. This seamlessly connects users to Praiso's driver training and coaching software, available to insurance companies and brokers, telematics service providers, fleets and young drivers.  
Commenting on the up-dated website and customer applications, Praiso's Commercial Director Jason Fitzgerald said, "We continue to be delighted with the uptake of our industry-unique driver coaching software.  Our new and improved website and customer apps are designed to provide state-of-the-art technology and information to our clients and, importantly, showcase the effectiveness of the product, from both a safety and cost-saving perspective."
Since the launch of Praiso, the company has gained outstanding business traction for its ground-breaking use of telematics data capture. Praiso is a multi-award-winning proposition that is making significant inroads into the driver behaviour market with car and commercial vehicle fleets and insurance companies.  Praiso's unique software translates real-time telematics data into actionable insight and then converts this into expert driver feedback and coaching based on drivers' exact needs.  The product is delivered digitally and directly to each driver and provides a perpetual drip-feed of expert advice and safety insight.  It also supports a company's compliance requirements with duty of care and HSE Driving for Work legislation.  In addition, a substantial reduction in fleet running costs (fuel and insurance) have already been achieved by Praiso's current customers, resulting in monthly savings of thousands of pounds.  Insurance companies are also benefitting from using Praiso as deploying the product is helping to reduce crash causation and lower their loss ratios.  Furthermore, due to its success, Praiso is now forming an integral part of those companies' risk management and CRM programmes.   
In recognition of their market-leading software, the company has secured a variety of important accolades including the BusinessCar Techies Award and the highly coveted BRAKE Fleet Safety Product Award.
Note to Editors
About Praiso
Designed for vehicle fleets, insurers, vehicle leasing companies, telematics service providers and OEMs, Praiso's revolutionary software platform transforms raw telematics data into proactive and targeted coaching messages, support programmes and remedial campaigns, all delivered online direct to the driver.