UK Fuel Shortage: When Will it End?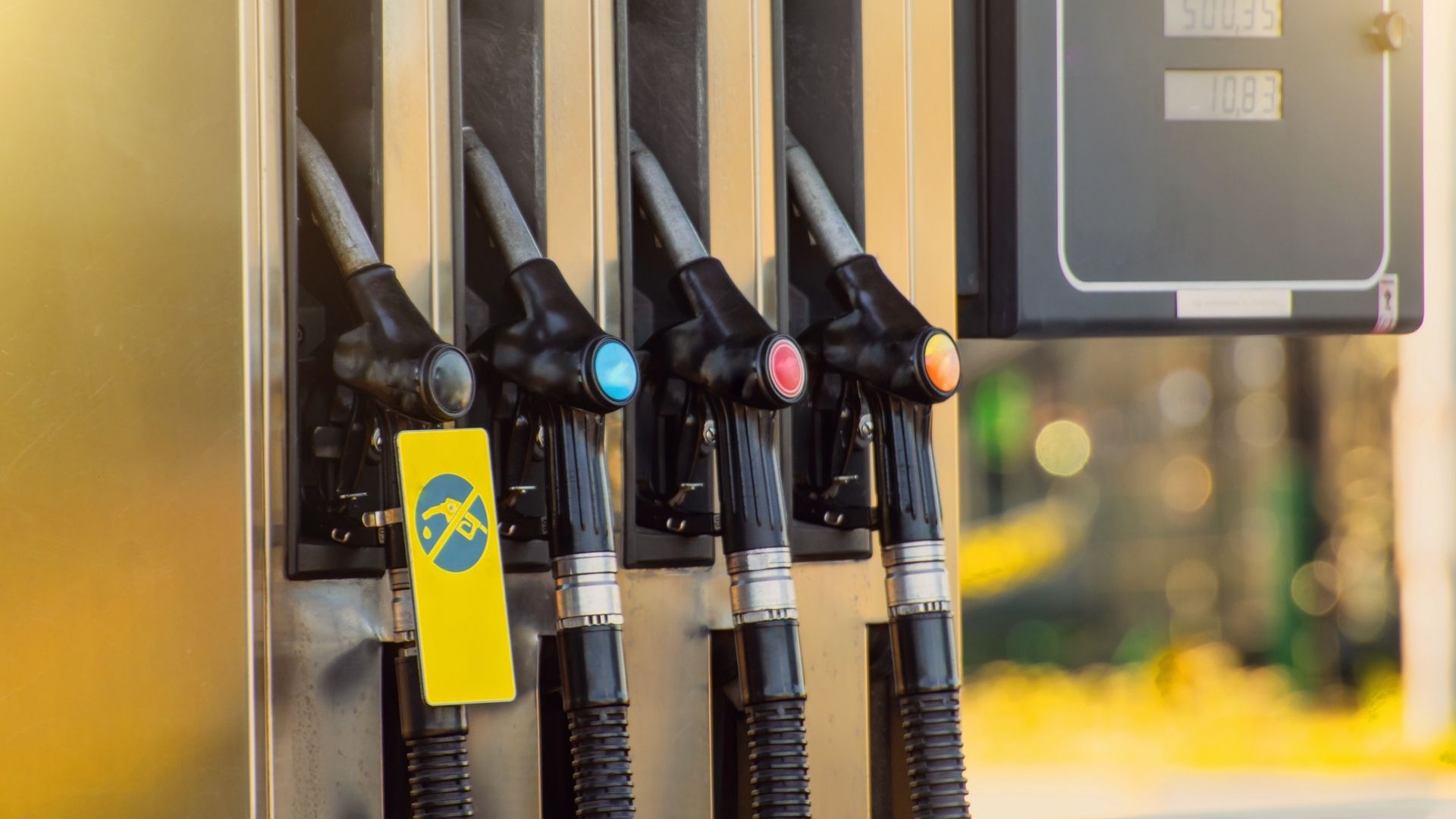 Throughout the UK the fuel shortage is soon to be entering into its second week, seeing motorists queueing at filling stations and reducing their travel plans. However, the Prime Minister, Boris Johnson has described the situation as 'stabilising', and we see some supplies in regions of the UK improve.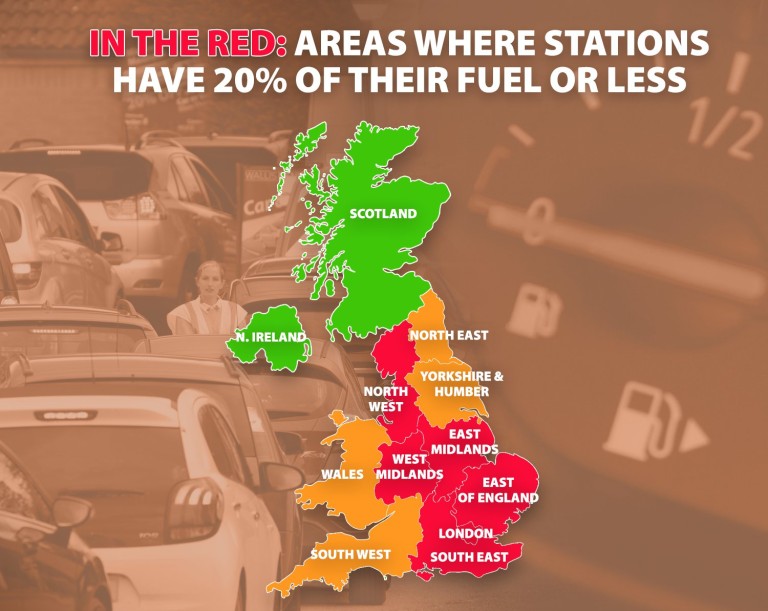 Using the traffic light system, areas marked red have 20% or less in fuel supplies, such as London, the South East, the North West, the West Midlands and the East Midlands.
However, North East, Yorkshire, and Wales have improved, as they were moved from red to amber. Whilst Scotland and Northern Ireland have already moved to green.
Measures have also been put into place to control the consumption of petrol and diesel as almost 400 BP, Shell, Esso and Texaco petrol stations have implemented a £30 fuel limit. However, drivers will discover that not all filling stations have this measure in place to tackle panic buying and fears of shortages. Take a look at the EG Groups map of petrol stations to see your nearest location.
The Petrol Retailers Association (PRA), has found 27% of stations running out of fuel for the past two days. Yesterday, they have surveyed 1,200 garages across the UK and found only 52% reporting the site having both petrol and diesel in stock. With a worryingly, 21% having only one option available and 27% were completely out of stock.
As a whole, the fuel shortage doesn't seem to be improving anytime soon, so as motorists we should remain cautious with our usage and conserve the fuel we have in our tanks.
Small changes to our driving styles can ensure we save fuel. So, try these simple methods when you are driving:
Use the highest gear, within the speed limit and have a light right foot. 

Anticipate: don't lose momentum. Drive as smoothly as possible, gently using the steering, accelerator and brakes. 

Combine your journeys – a warm engine is more efficient.  
Praiso's customers report up to 25% reduced fuel consumption.
Praiso provides drivers with engaging content to combat an individual's driving style. We do this by converting your current telematics data into expert, interactive, digital driver training insights and coaching through our A.I software. Praiso is your advanced automated Driving Teacher! With customers having the peace of mind that their drivers' wellbeing and safety are being taken care of but they are also reducing emissions, cutting down fuel usage and reducing fleet running costs.
To learn more about Praiso's innovative, disruptive solution, get in touch today.
Note to Editors
About Praiso
Designed for vehicle fleets, insurers, vehicle leasing companies, telematics service providers and OEMs, Praiso's revolutionary software platform transforms raw telematics data into proactive and targeted coaching messages, support programmes and remedial campaigns, all delivered online direct to the driver. Praiso's name is an anagram derived from high praise, AI and software.
For more information visit https://uat-wp-01.praiso.com/